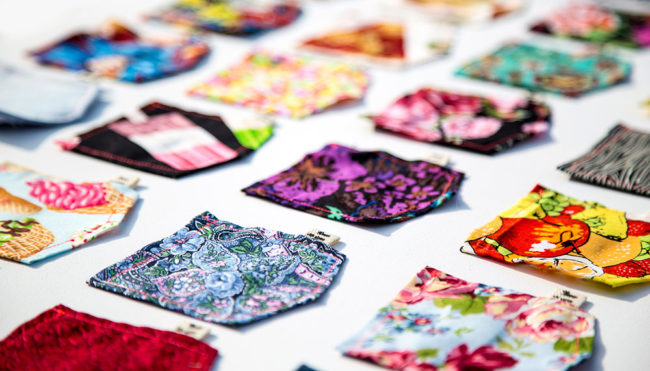 We always wanted to do something with the spare fabrics, which will be lying around. Many other exciting things you can come up with extra fabric for colorful and dashing items. Here are few ideas to use your spare fabrics.
Fabric Wrapped Accessories
How exciting it is to make bangles and earing out of spare fabrics that are lying around. It is one of the stupendous ways of using these fabrics. These fabric-wrapped accessories are trendy nowadays giving the fascinating look for your outfits associating it with a pair of studs. Get the most fashionable accessories with a set of wooden bangles and glue!
Make Colorful Handbags
Looking for a beach bag this summer? Make the gorgeous bag yourself with spare fabrics, which are being left aside. These bags are mostly washable and this is best suitable for beaches, which get ruined easily in sand and sea. These bags look great in all aspects. This is the best option of 'go green' allowing you to avoid using plastics. This enables you to fold it and take it with you anywhere and everywhere.
Add a Pocket
Everything looks better with a little colourful pocket! Adorn and old piece of clothing or sew one into your pin board to for your little momentos.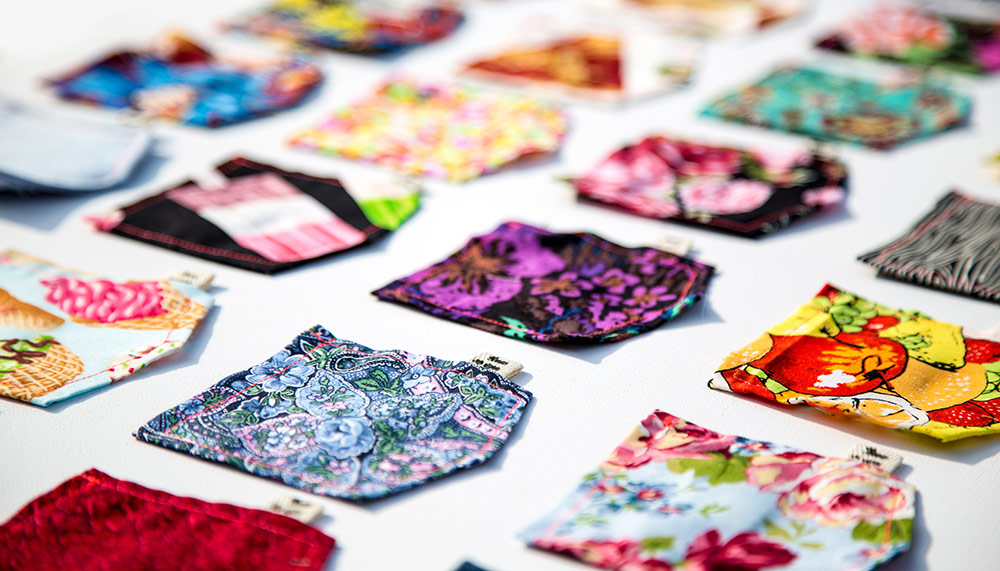 Make Floor Mats
With collective fabrics of different designs, you can assemble and stitch them together to make an exceptional floor mat or rug. This gives an ethnic makeover to the house. Unlike other rugs, these are easily washable just like your clothes and can be dried in few hours of time and much quicker with dryer associated with washing machine.
Make Colorful Pillow Covers and Baskets
Coming up with colorful pillow covers by using these spare fabrics are one of the exceptional ideas. These pillows can be placed on the sofas in the living room giving a peppy look for the guests. Kids will love these small pillows with colorful covers. Colorful fabric baskets can be made to store your kids' items in their rooms, as they are easily subjected to dirt and scribbling. These baskets can be washed just like normal clothes and can be dried up smoothly.
Colorful Quilts
Quilts are being sold at a very high price. Create the most fantabulous and colorful quits for you bedding purposes with soft spare fabrics of your choice. This enhances you to make quilts according to the tastes and preferences of your kids with required sizes and colors. Join all the soft fabrics together to make the best of quilts.